Paint Protection Film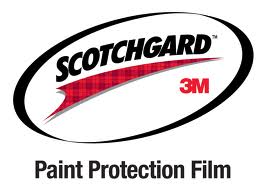 NOW HERE'S A GOOD IDEA.
Help protect your paint from harsh conditions that mar your finish. Stones, sand, road debris and bug acids eat away at one of  your biggest investments.
Scotchgard Paint Protection Film
from
3M
helps protect your finish like no other.
For your
Mini Van
,
SUV
, or
Truck
think leading box and door edges, door handle inserts, bed rails, cab extensions, rocker panels and factory step-rails.
For your full-sized
Luxury Vehicle
think leading hood edge, wheel flares, side mirrors, rocker panels, and leading door edges.
For your Sports
Performance Vehicle
, think leading hood edge, front air scoops, rear fender panels, and windshield edge molding.
When it comes to protection your vehicle's paint -- you'll be glad SCOTCHGARD film is on the job!.



From the starting line - to the checkered flag - Scotchgard Paint Protection Film helps keep NASCAR high-performance race cars looking good. This film is the only officially-licensed paint-protection film of NASCAR. That's because many NASCAR teams use Scotchgard Paint Protection Film to shield their expensive paint jobs from high-velocity dirt, sand, and gravel... kind of like the kind we have here on Deerfoot Trail.



PROFESSIONAL APPLICATION IS DEFINITELY RECOMMENDED.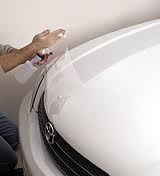 Professional applicators can help you select those vehicle components that will benefit the most from Scotchgard Paint Protection Film. Plus they have the know-how to install the film to the exact specifications of your vehicle. Once the job is done, you'll love the look - not to mention the longer life you've just given your car's finish.
YOU'RE PROUD OF IT!
NOW PROTECT IT.

Scotchgard Paint Protection Film from 3M helps resist the stuff out there that harms vulnerable painted surfaces.

WHAT IS IT?

A durable, high-grade, colorless urethane film applied to high-impact areas of your vehicle that take the brunt of damaging road debris from our brutal Calgary roads.

WHY YOU NEED IT?

Helps keep your paint looking great.
Significantly reduces paint chips and bug damage.
Helps boost your trade-in value.