Marlborough Ford Auto Service & Car Repair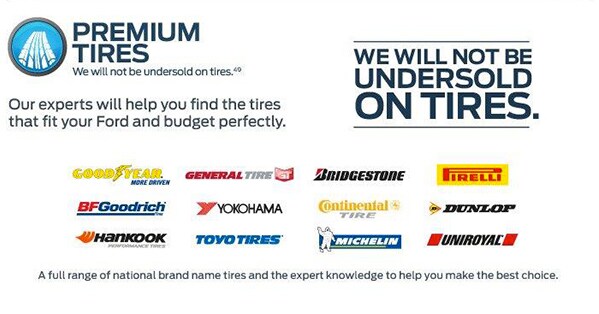 At
Marlborough Ford
, our
Factory-trained Technicians
and
Service Advisors
are specialists on
Ford
and
Lincoln
vehicles and have access to Ford-sponsored certification programs to help keep in touch with the latest vehicle technology. We also have the parts that are designed and engineered to work specifically with your vehicle.
The service appointment form to the right is provided to make scheduling
Auto Service
or repair easy for you!
We offer "bundled" maintenance services to help protect your vehicle against performance and safety issues that develop as a result of the daily driving conditions here in
Calgary
,
Alberta
. These services are designed to help keep your vehicle in top condition, maintain your warranty, and help ensure you get the best resale value. Please let us know if you have
any questions
regarding
Auto Service
.
Your vehicle is more than the sum of its parts, it's a part of your life. You need to be able to count on it to get you to where you want to go, whether it's for errands, work, school, the grocery store, downtown on
17th Ave SW
, or perhaps a road trip. Keeping your vehicle in good working order through regular maintenance can save you time and money, and help you stay on schedule.
SAVE YOUR MONEY
Had your fill at the gas pumps? Following Ford's scheduled maintenance program can significantly reduce your fuel consumption.You can reduce fuel consumption by up to:
40% by fixing serious maintenance problems such as faulty oxygen sensors.
10% by replacing a clogged air fliter.
4% by keeping your tires inflated to the right pressure.
A poorly maintained vehicle can increase fuel consumption by up to 15 percent... and greenhouse gas emissions by even more! Regular maintenance will help you:
Achieve peak operation, reliability and safety
Extend the life of your vehicle
Head off expensive repairs
Prevent dangerous and inconvenient breakdowns
PRESERVE YOUR WARRANTY
Failure to perform required scheduled maintenance could impact your warranty coverage on affected parts.At Marlborough Ford we care about your vehicle as much as you do. Let us take care of the parts - you take care of life.

OIL AND FILTER CHANGE
Oil Filters help protect your engine by screening out harmful abrasives that can damage engine parts and reduce performance. Oil lubricates the engine to keep it functioning properly. Regular changes help to maximize your fuel efficiency.
TIRE INSPECTION AND ROTATION
Tire Inspections help to identify tire damage that could compromise the safety of your vehicle. Rotation helps reduce premature tire wear to prolong the life of your tires.
BRAKE INSPECTION
Brake Inspections help to ensure brake parts function at optimum performance. They can help identify and correct minor problems that could cause further damage if neglected, resulting in major repairs down the road.
REPLACE ENGINE AIR FILTER
Air Filters help keep the proper mix of clean air and fuel in the engine, and protect against dust and dirt. Worn/dirty filters can decrease fuel efficiency and increase vehicle emissions.
REPLACE SPARK PLUGS
Spark Plugs ignite the air/fuel mixture to power the engine. Dirty/worn spark plugs can cause engine misfires and trigger the SERVICE ENGINE light.
REPLACE DRIVE BELT
The drive of the "serpentine" belt provides power to essential engine components like the power steering pump, air conditioning compressor, cooling fan, and water/injection pumps. A damaged or broken belt can cause engine failure.